I was always sceptical when my Nan would waffle off fables of the wives of the East-End of London, who without washing machines, fridges and other labour-saving devises we now take for granted, still found the time to get on their hands and knees daily, to scrub the steps of their front doors and tidy the area around their humble homes. Then I saw it depicted in the 1980s film of the Kray Twins, ergo; story checks out. Herein lies the problem when I believe some filmmaker over my Nan's heartfelt memories!

With our society today and our attitude towards it, no one can be blamed for assuming the idea was poppycock, if there was only one thing David Cameron ever had a point about, it was his "big society" concept. Not through want to admit he had a point, there's a natural response we still hold to unite in the face of disaster or catastrophe which sadly wanes once the issue is sorted.

We now grasp to glimmers of acts of human kindness, video them to share on social media. Times have changed Cameron, wherever you are now, and you were utterly out of touch with it at base level, you didn't even take heed of your own concept and jumped ship when the going got tough; perhaps we should've listened closer to Billy Ocean instead!

The idea though should never have had to be a soundbite from a politician, it should be, as it was back in our grandparent's era, common bloody sense. Still, as I sit hot and bothered in my garden, contemplating closure of this piece we did back in May about a group of volunteers who call themselves the Clean Up Devizes Squad, I observe the plastic wrapper of a discarded water bottle dance across my lawn by the zephyr. I groan, I just sat down, but something sparks inside me, I get up before it's too late and it goes deep into the bramble; it's binned. What made me hesitate? Pure laziness? The notion it's someone else's job, I pay my taxes towards? I even contemplated for a brief moment if it was mine.

It shouldn't matter, pick it up and bin it; simple. We have to think above this modern conditioning, but while we still don't, thank heavens there are people like the CUDS. Back in May I expressed what a fantastic group of superheroes they were, and I stated we must get them a thank you gift. READ IT HERE.

Knocked head-over heels by the response, I'm delighted to say many ordinary people of Devizes donated to our JustGiving page, and we raised £300 without a clue how we should actually spend it! With 36 members of the CUDs working sporadically on and off, I was unsure how to go about gifting them; stuffing a box of chocolates in the back pocket while they weed and tidy in this heatwave probably the single most impractical one I envisioned!

In deciding what to do I have been in touch with the unofficial chief of the Cuds, Zena Robson and together we decided we'd put the money towards their annual Christmas dinner. So, pudding is on you guys, thanks!

Here's a few words of gratitude from Zena herself: "Whilst we CUDS are out and about picking up litter and scraping roads, we are always very grateful when a kind person comes along with tea (and doughnuts, once!) water and, lately, ice creams to keep us going, but to have people actually donate cash to us so we can have a reward of some sort is absolutely marvellous! Many, many thanks to all who have donated to the JustGiving page – we are very grateful for all your support. We will put the cash you have so kindly given towards our next birthday bash and will raise a glass to you all. Many thanks also go to Darren whose brainchild this was. From your trusty CUDS."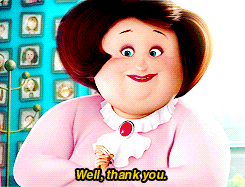 I want to thank each and every one of you who donated, it was simply fantastic. However, I think there's the bigger picture I've learned through this, maybe we could all attempt to lessen the load for people like Zena and her squad, by not dropping litter, by picking up bits when you see them and generally just thinking more about the beautiful area we live in.
Advertisements